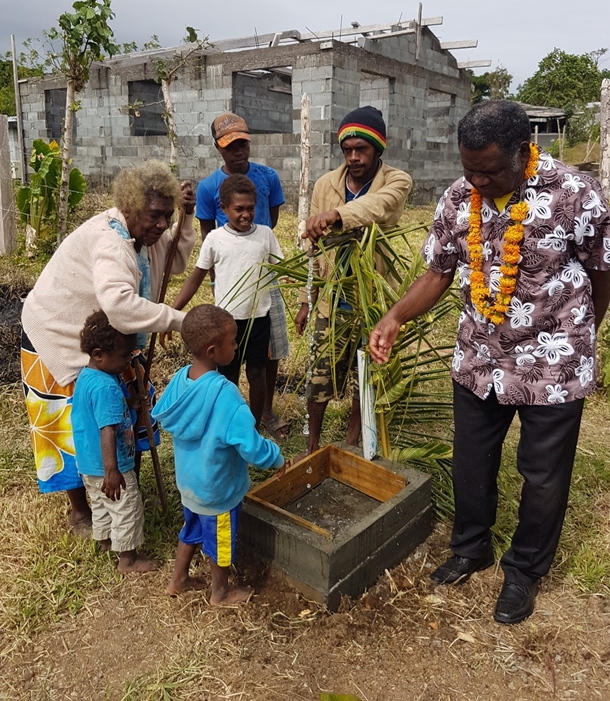 The Former Minister for the Ministry of Climate Change Honourable Ham Lini Vanuaroroa launched a water supply system under the IRCCNH Project in the island of Tongoa in 2019.
The Department of Climate Change (DOCC) has a Project Management Unit (PMU) as part of its overall operations.
The purpose of having a PMU is to support an effective management, operation, implementation and integration of Climate Change Adaptation and Mitigation projects and activities throughout the country.
The PMU with appropriate access to sufficient resources has manage and operate the implementation and integration of all climate change multilateral agreements for Vanuatu.
This is by way of qualified, skilled and motivated staff appropriately trained and participating actively in national, regional, and international climate change programs and working effectively with local, regional and international partners.
To date, six multi-sectorial projects are managed by the PMU within DOCC. These projects include the World Bank Projects namely; IRCCNH and REDD+ projects The UNDP – VCAP 1 & 2 projects, Technology Needs Assessment (TNA) and PACRES project by SPREP. See more information about each project in the View Project.